Two other drive-through COVID-19 screening events are scheduled this weekend -- tomorrow at the Waipiʻo Peninsula Soccer Complex and Sunday in the Kakaʻako Waterfront Park parking lot. Those tested must have symptoms such as fever, cough or shortness of breath.
Read More
National and World Headlines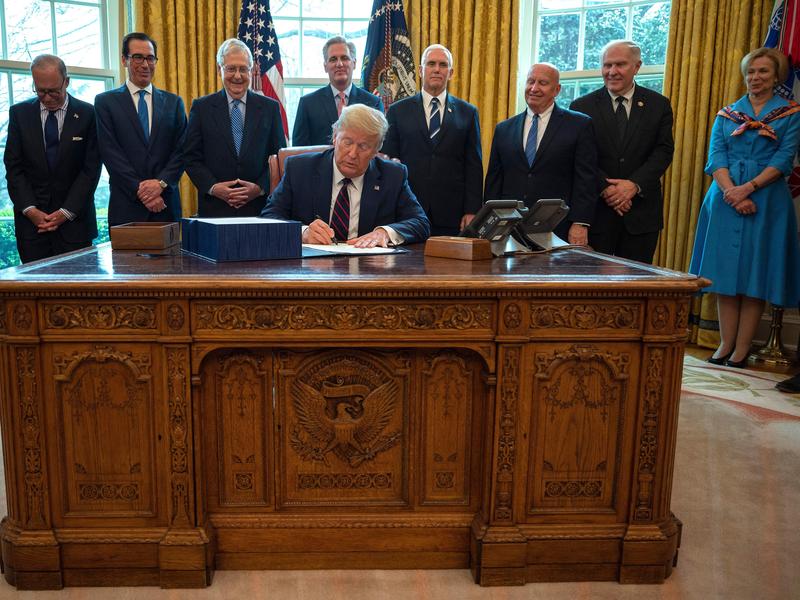 Updated at 5:50 p.m. ET President Trump has signed a historic $2 trillion economic recovery package into law Friday afternoon, shortly after the House of Representatives approved the bill. In an Oval Office ceremony Friday, the president thanked Republicans and Democrats "for coming together, setting aside their differences and putting America first" to pass the legislation. Trump was joined by Senate Majority Leader Mitch McConnell and House Republican Leader Kevin McCarthy. No Democrats...
Read More